Books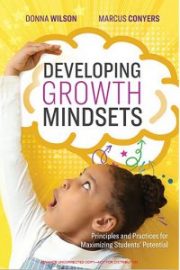 Developing Growth Mindsets
Teachers are in a unique position to unleash the potential within every student by introducing them to the concepts of brain plasticity and malleable intelligence. These concepts help learners realize that they can become functionally smarter through ongoing effort, perseverance, and the use of effective strategies.
Discovering that learning changes their brains helps students develop a growth mindset—the belief that they can improve their knowledge and skills through the use of learning strategies and with guidance and support from teachers, coaches, and mentors…READ MORE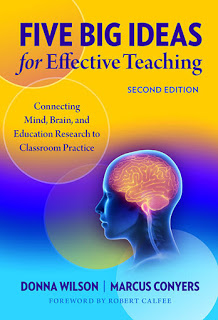 Five Big Ideas for Effective Teaching, 2nd Edition
The second edition of this seminal text is designed to empower educators with an innovative and inspiring conceptual framework for effective teaching. This bestseller is grounded in the synergy of five big ideas for connecting mind, brain, and education research to classroom practice: neuroplasticity, potential, malleable intelligence, the Body-Brain System, and metacognition.
Updated and expanded to include new sections on social and emotional learning, this edition offers a firm foundation for implementing current rigorous standards…READ MORE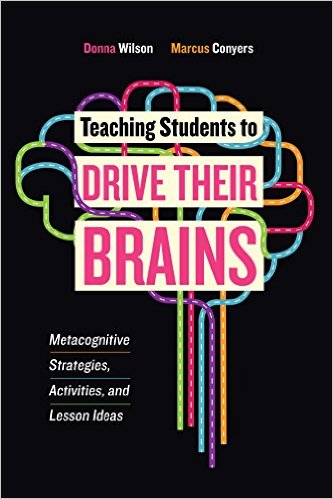 Teaching Students to Drive Their Brain
Research suggests that metacognition is key to higher student achievement, but studies of classroom practice indicate that few students are taught to use metacognition and the supporting cognitive strategies that make learning easier.
This book, published in conjunction with ASCD, empowers teachers with a practical and motivational approach toward metacognition that will help all students become better learners… READ MORE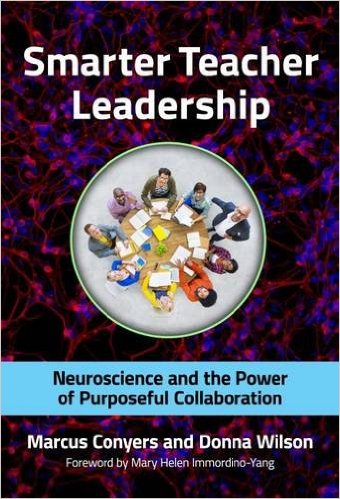 Smarter Teacher Leadership
This pioneering book shares a fresh vision for school leadership that connects current knowledge from mind, brain, and adult learning research to the process of teacher development and leadership.
The authors provide clear steps to enable and inspire teachers to embrace leadership and collaboration opportunities for improving instruction and student outcomes, and increasing professional satisfaction… READ MORE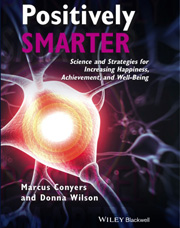 Positively Smarter
Positively Smarter brings together seven principles for connecting the science of neuroplasticity to practical strategies for enhancing the synergy of happiness, achievement, and physical well-being.
Moving beyond common myths, the text builds an evidence-based paradigm to empower readers to take practical steps to move forward… READ MORE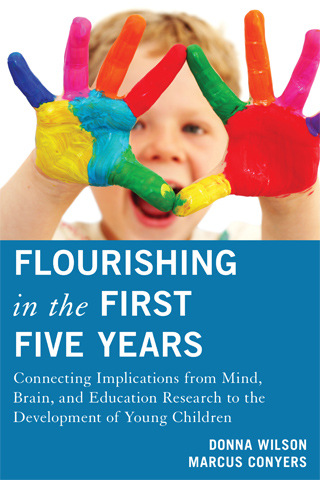 Flourishing in the First Five Years
This book for early childhood educators, caregivers, and parents of infants, toddlers, and preschoolers explores how exciting and practical findings from mind, brain, and education research can be applied to help every child flourish in his or her early years and be ready to thrive on the first day of school—and every day thereafter…READ MORE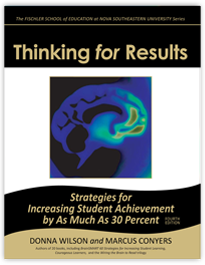 Thinking for Results (BrainSMART, 2011)
The question is no longer "How smart am I?" but "How smart can I become?" Thinking for Results is a research-based approach to equipping students with higher-order thinking skills they need to achieve their full potential in school
and in life.
Learn why IQ should not be a limiting factor in setting and attaining academic goals. Discover how learning changes the physical structure of the brain. Equip your students with the cognitive assets they need for… READ MORE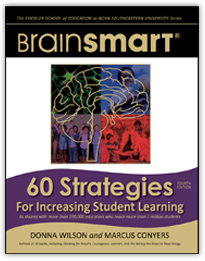 BrainSMART 60 Strategies for Increasing Student Learning (BrainSMART, 2011)
This book is for you if you are a busy teacher who wants to increase student learning while instilling a love of learning. Forget mind-numbing rote drills
and test prep.
Start using the BrainSMART approach we have shared with more than 150,000 educators and personally modeled with more than… READ MORE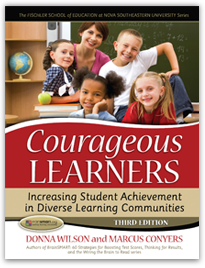 Courageous Learners: Increasing Student Achievement in Diverse Learning Communities (BrainSMART, 2010)
This BrainSMART text explores the neurobiological and environmental challenges facing children at risk for academic failure and offers practical instructional strategies to support student success in school and in life. This book is based on decades of cognitive research and breakthroughs in neuropsychology translated into practical strategies for brain-based teaching… READ MORE