Teaching Students to Drive Their Brain (Video Companion)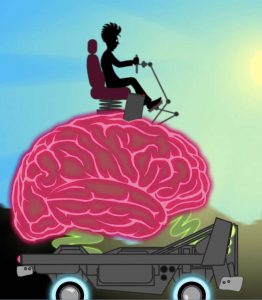 Research suggests that metacognition is key to higher student achievement. However, studies of classroom practice indicate that few students are taught to use metacognition and the supporting cognitive strategies that make learning easier. Now we know that these keys to school success can be taught.
This new five-episode video set, which is available through ASCD and is a companion to the book Teaching Students to Drive Their Brain, provides a practical way to teach students to take charge of their learning. In the videos, Donna Wilson and Marcus Conyers highlight an example of metacognition in practice at the Sarasota Out-of-Door Academy off the southwest coast of Florida. In the videos, you will see Donna model how to teach elementary aged students about neuroplasticity and cognitive strategies to increase learning. Additionally, educators at the Out-of-Door Academy teach students how to adopt an optimistic outlook toward learning, set learning goals, focus their attention, monitor progress, and engage in practices that enhance cognitive flexibility and more.
Sample lessons show these ideas in a variety of classroom settings, and from the consultants' chairs, we share research and theories that help educators to teach for and with metacognition. We also present a unique blend of useful metaphors, learning strategies, and instructional tips you can use to teach your students to be the boss of their brains!
Learn more at ASCD.